In the News
Purina Recalls ONE Vibrant Maturity 7+ Dry Cat Food (FDA, 7/29/11)
Pet Sitters Can Keep Fido Comfy at Home (Newsday, 5/17/11)
Purchasing Pet Drugs Online: Buyer Beware (FDA, 10/4/10)
Angels in Great Neck (Great Neck Record, 7/22/10)
Catering to Man's Best Friend (Long Island Business News, 9/26/09)
Dog/People Park Opens in Great Neck  (Great Neck Record, 6/25/09)
Winter Storm Alert (Suffolk County SPCA, 3/1/09)
PetSmart Voluntarily Recalls Grreat Choice Dog Biscuits (USFDA, 1/20/09)
Pet Cold Weather Care (Suffolk County SPCA, 1/15/09)
Pet Travel Tips by JetBlue (December 2008)
Mars Petcare Pet Food Recall (USFDA, 9/12/08)
July 4th Pet Safety Alert (Suffolk County SPCA, 6/29/08)
Hot Weather Advisory for your Pet (Suffolk County SPCA, 6/8/08)
Pet Joins Wedding (Great Neck Record, 10/4/07)
A Place to Stay While You're Away (Newsday, 8/07)
The Dog Wants to Go Out (New York Times, 1/15/06)
Links
Animal Cancer Foundation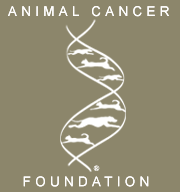 ACF develops and supports research that advances the prevention and treatment of cancer for people and pets. Their endeavors focus on furthering research in comparative oncology, which is the study of cancers that occur similarly in both pets and humans. In this way, ACF is committed to advancing the diagnosis, treatment and prevention of such cancers, and becoming a preeminent resource in educating the public and scientific community.
Click here for more information on the Animal Cancer Foundation
---
Brain Matters
In support of one of our amazing pet moms, please visit her site. An incredible lady with an incredible cause, Heidi is an inspiration to us all.
On All Fours Cat Sitting
Exclusive, full service cat care company servicing Western Queens and Manhattan since 1998